(added 9/25/2019) Lucky Day!! For a limited time, you can use this special link and get access to an offer for 20% off your Datafeedr cost for the life of your subscription!!
Recently I decided to try some different options for my sites to populate them with affiliate products. I've used PopShops, GoldenCan, and custom programming. Each had its pros and cons. My next step was to try Datafeedr. I decided to implement it using WooCommerce because it seemed like the easiest way to get it up and running quickly without any outside programming help, which is what most affiliates using WordPress would want to do.
Please note: I am NOT including screen shots of the steps that I took because Datafeedr has AMAZING documentation on getting everything set up, including a screen shot for every single step. I'm merely running through the steps basically so you can see what each entailed and how long it took.
Installing Plugins
My first step was to install first the WooCommerce Plugin and then the Datafeedr WooCommerce Importer. Both were no problem and installed on the first try. Both plugins had recently been updated, which is always a good sign!
I had to go back and install the following plugins later, so you might as well just do them at the same time: Datafeedr API and Datafeedr Product Sets.
Time: About 5 minutes
Signing up for Datafeedr and Configuring It
My next step was to sign up for Datafeedr itself. I had already investigated the pricing previously and it is comparable to what I paid for PopShops. I signed up for the $29 a month API Product Plan which would allow me 1K API Requests per month, perfect for getting started. From there the plans go up to $49 a month (25K API Requests), $99 a month (100K API Requests), and $199 a month (250K API Requests).
I couldn't sign up using Firefox for some reason but instead signed up using Chrome. As soon as I signed up, I was taken able to access the Datafeedr WooCommerce Importer Set-up Guide, which took me through some basic WordPress settings, installing all of the plugins, activating the plugs, adding my API keys, and more. The instructions were very good, including screenshots.
One of those steps included adding affiliate network IDs and choosing merchants. They apparently work with all of the major networks (Awin, Commission Junction, Linkshare, ShareASale, Pepperjam, Impact, Avantlink, etc) plus many I have never even heard of. You add your own network IDs plus an optional tracking ID (which is a very good idea so you can track how much money is coming through these feeds!).
Time: About 30 minutes
Adding Merchants and Products
After adding my network IDs I started adding merchants who had products in the categories that I wanted. This is kind of backwards from PopShops where I could just search for any products and it would list every merchant. I had to know 1) if I was in a merchant program already and 2) whether that merchant had products for me.
Just to get started I added only ShareASale and Commission Junction because I knew of 3 merchants between the 2 of them who had the products I needed. I chose each merchant from a list and added it. I was surprised, however, to see that only about 1700 merchants were available for CJ. Luckily the merchant I most needed was in there!
Next I moved on to creating Product Sets. Again this was completely documented with screen shots and allowed me to add products by searching various fields. I created a general merchandise category for all products in my niche, figuring I could go back and add smaller sets later.
Time: About 15 minutes (for a very basic set)
Creating Product Pages
This is where things got more complicated and I had to start searching for more help because the Datafeedr basic documentation ended. I knew that my products were imported correctly and I looked at a product page. It looked like this:
Yuck! Not even close. Clearly I had a lot of work to do.
I kept noticing that WordPress was saying "Your theme does not declare WooCommerce support so I figured that was where I needed to go next. I use Thesis on the site I was testing this all on.
I tried doing the suggested Hooks implementation and that didn't work. I tried the woocommerce_content() option and I couldn't even do that with my theme. I decided that I needed to ditch Thesis because it is such an old version that I have needed to update it anyway. So I installed Genesis and simply by switching themes, some of my problems were solved: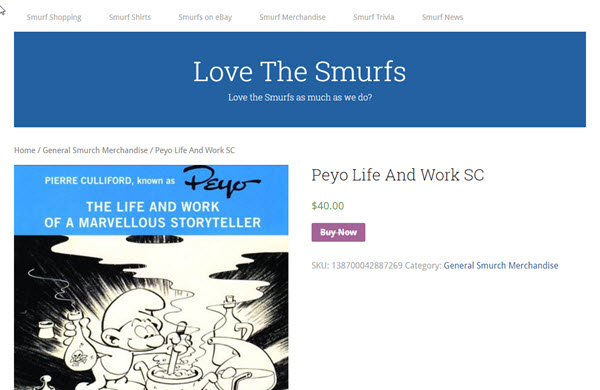 Note that the problem was NOT Thesis. The problem was that this is a very old version of Thesis that is compatible with pretty much nothing anymore. It made this a bad test site for this project and I should have taken that into consideration.
At this point, I even had a basic category page:
Rather than reinventing the wheel, I did a quick search for "Genesis and WooCommerce" and came across the "Genesis Connect for WooCommerce" plugin. I don't like that it hasn't been updated in 8 months, but we'll see what it can do.
Miracle of all miracles…my sidebars reappeared and everything was working!!

Time: About 2 hours including installing new theme.

My Preliminary Findings
All said including writing this blog post as I went along plus eating lunch, I spent about 3 hours on this. There are a LOT of things I still need to do in order to make this as functional as I want it to be. But here are my takeaways:
Starting a site with WooCommerce and Datafeeder is a lot easier than going back and adding it later because you want to start with a theme that makes it easy for you. If you do that, you won't spend nearly as much time or have to do as much customer programming. Starting with Genesis and the applicable plugins, I could have had an entire site launched from scratch in a couple of hours. (If you are interested in Genesis, I highly recommend it for many reasons!) .
The ability to customize pretty much everything (including product descriptions) is a huge selling point. As is the ability to merge in different datafeeds. Everything you add to your database can be included.
PopShops is still an easier product to use to quickly search for products and pop out a line of code to add to your site, including customization. But the documentation is nowhere near as good as that of Datafeedr.
You'll use a LOT of plugins, which may or may not be your thing. They can bog down your site if not used correctly.
Prepare to spend a lot of time at first getting to know how to make the most of the functionality. I'll report back soon on some of my favorite customizations!
If you want to see the finished product, you can check out my preliminary Smurf Merchandise page (but wait! It turns out that you shouldn't update your products in the middle of the day because I just manually forced mine and now it is going to take 2 hours to update! So schedule those during the night or something).
Do you use product datafeeds on your affiliate sites? What are your favorite tools?