We may earn money or products from the companies mentioned in this post.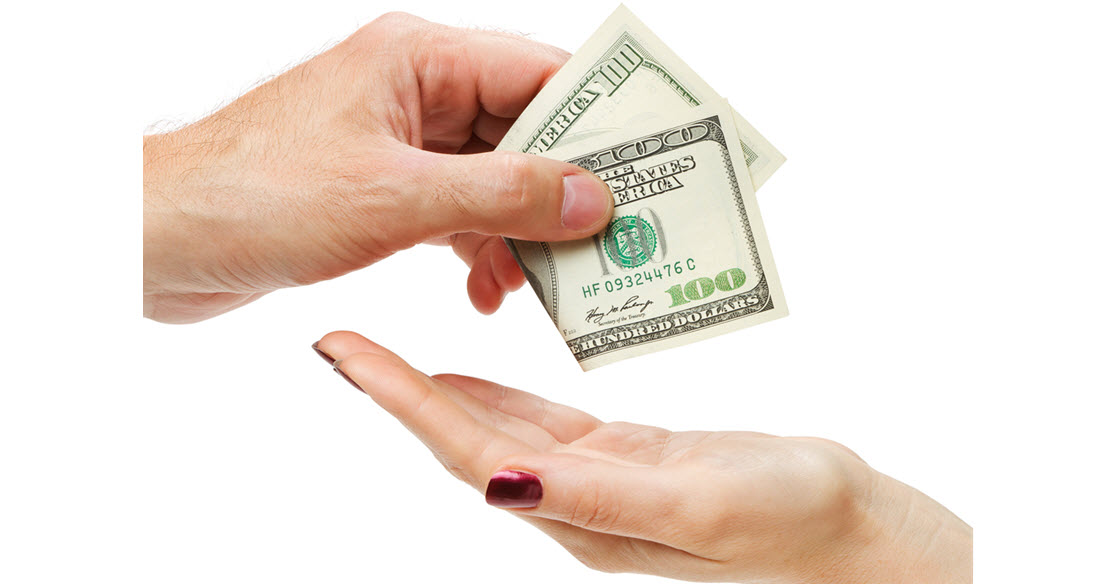 I'm changing my position on something really big–placement fees. In the past I was always very against them but given a lot of changes in our industry, I'm becoming more and more in favor of them. If you are a merchant or an affiliate manager, you are probably considering unsubscribing from my newsletter at this point. But hear me out and maybe you will come to understand and even agree.
What are Placement Fees?
Sometimes known as "slotting fees," placements fees are when affiliates ask for an up front payment from a merchant to add the merchant's affiliate links to their site. It may be a small administrative fee like $25 to have the merchant added to the shopping section of a blog. It may be a BIG fee like hundreds of dollars to have a full integration of coupons, product feeds, etc.
Placement fees are not exactly the same as a sponsored post but may overlap depending upon the affiliate. A sponsored post is a merchant paying a set fee in exchange for agreed-upon exposure by the affiliate–and may or may not include affiliate links in the posts.
At Sunshine Rewards we have always differentiated ourselves from other cash back sites by not requiring placement fees. I always worked under the theory that we are "performance marketing" and so we would get paid by actually performing. That is to say, we wouldn't get paid anything until we sent actual sales and we would be willing to put in all of the work up front to earn those sales. However, the times they are a changing and we are all going to have to change with them (wasn't that a line from "Oklahoma"?).
Commissions Are Dropping Like Flies
A week doesn't go by now where I don't receive at least one notice that my commissions are being lowered and often drastically. In my system I track commissions over time for my merchants. I'm seeing merchants who used to pay 15% now paying 2-4%. More merchants than ever are paying only 1-2%. As an affiliate I often go to a lot of trouble to get a merchant added to my site only to have the commission dropped only weeks after I add it.
Without knowing whether my commission rate will drop, how can I know whether it is worth it for me to pay my employees to add a merchant to my site? It can take me months or years to convince my readers to trust in a given merchant. First I pay my employee to add the merchant, which sometimes includes creating logo banners, researching the merchant to be able to explain them on my site, and then the administrative work of adding them. Next we spend months building up the merchant gradually–posting deals and dropping their name.
By the time my members get comfortable with the brand, the merchant drops the commission either because I didn't send sales fast enough or they are "restructuring." Either way, it makes it hard or impossible for me to get back what I have put in.
Merchants Are Switching Networks Every Day
Competition among networks is a good thing. It gives the networks incentives to do bigger and better things for the affiliates and the merchants both. However, the competition between some of the networks right now is causing merchants to move back and forth a lot more. This means that every time a merchant moves, I have to spend time tracking down the new program, applying for the program, and then changing out all of my links. Sometimes I've blogged about the merchants in such a way that I don't even have time to go back and change all of the links.
All of this takes more time that isn't compensated for. Combine it with the commission changes and the affiliates are usually the only ones who lose out. Merchants almost never switch networks and then RAISE their commissions.
Accounting for Influencer Marketing
Merchants are justifying paying lower commissions to affiliates because they are looking at attribution up and down the chain and seeing that many different channels touch a typical purchase. The flip side of that is that affiliates get paid only on the actual sales and not often on the rest of the influencing that they do. For example, I promote a Target deal in my newsletter and on Twitter. I have a reader who sees the deal and figures they will just pop into their local Target to grab the item on sale because they have to pick up some other things anyway. Not only are my commissions already low, but I'm getting nothing for that influence at all.
Similarly I have seen the number of times that I have a Tweet that is shared and reshared but there are very few clicks. The brand name is getting a lot of traction but because I am paid only on the actual sales, the brand is getting the exposure for free.
Here Come the Bloggers
Most bloggers will expect some kind of hybrid model of commissions and placement fees. A couple of points I made above (influencer marketing and sponsored post) play into this. Bloggers were traditionally paid flat rates for exposure before they started affiliate marketing. Yes…it's a different ballgame. However, you can't expect them to completely change their mindsets completely. Do all bloggers deserve the placement fee on top of the affiliate commission? Definitely not. But do some based on their influence and the amount of time they spend generating the content? Most likely.
Rise of the OPMs
The number of OPM agencies (and marketing agencies adding OPMs) is growing quickly. For many of them, affiliates are just a part of the numbers game. I'm going to be pretty cynical here, but it's based on a LOT of experience.
An OPM takes on a merchant and promises certain metrics that often include how many affiliates they recruit in X amount of time and how many sites they can get posting about the merchant. Because of that, the OPMs come to the affiliates asking us to join programs that they know darn well are NOT a good fit for our sites…and they don't care. They don't care if we eventually make any sales because their first goal for the merchant is just to get the affiliates to put up the links.
So I as an affiliate spend the time/money putting up the links to maintain a good relationship with the OPM. Within 3 months, one of these things happens:
OPM loses the contract because they couldn't get enough sales for the merchant
OPM/merchant kicks me out of the program for not making sales fast enough
Merchant closes the program because the OPM ran it into the ground
This happens to me EVERY SINGLE MONTH. So the OPM got paid for their work but I end up not making a dime off of mine. Keep in mind this isn't all affiliate managers or OPMs. However, it's enough that it's become an issue for many of us affiliates.
Does Everyone Deserve Placement Fees?
Some of what I posted above might seem bleak and adversarial, but that was not my intention. Certainly not every affiliate deserves a placement fee for every link they put up. Often times an affiliate applies for a program because they know that they can generate sales for a particular merchant very quickly. Sometimes the merchant will offer other incentives that make it worth the affiliate's time (like the new ShareASale Discovery Boxes). Sometimes the affiliate isn't doing enough work to deserve anything at all.
My hope is that if you are a merchant, affiliate manager, or OPM you will consider what I have said and measure it against your own practices. If there is a place to make some changes, consider what those might be and how they might benefit everyone.
Placement Fees: Yea or Nay? What say you?