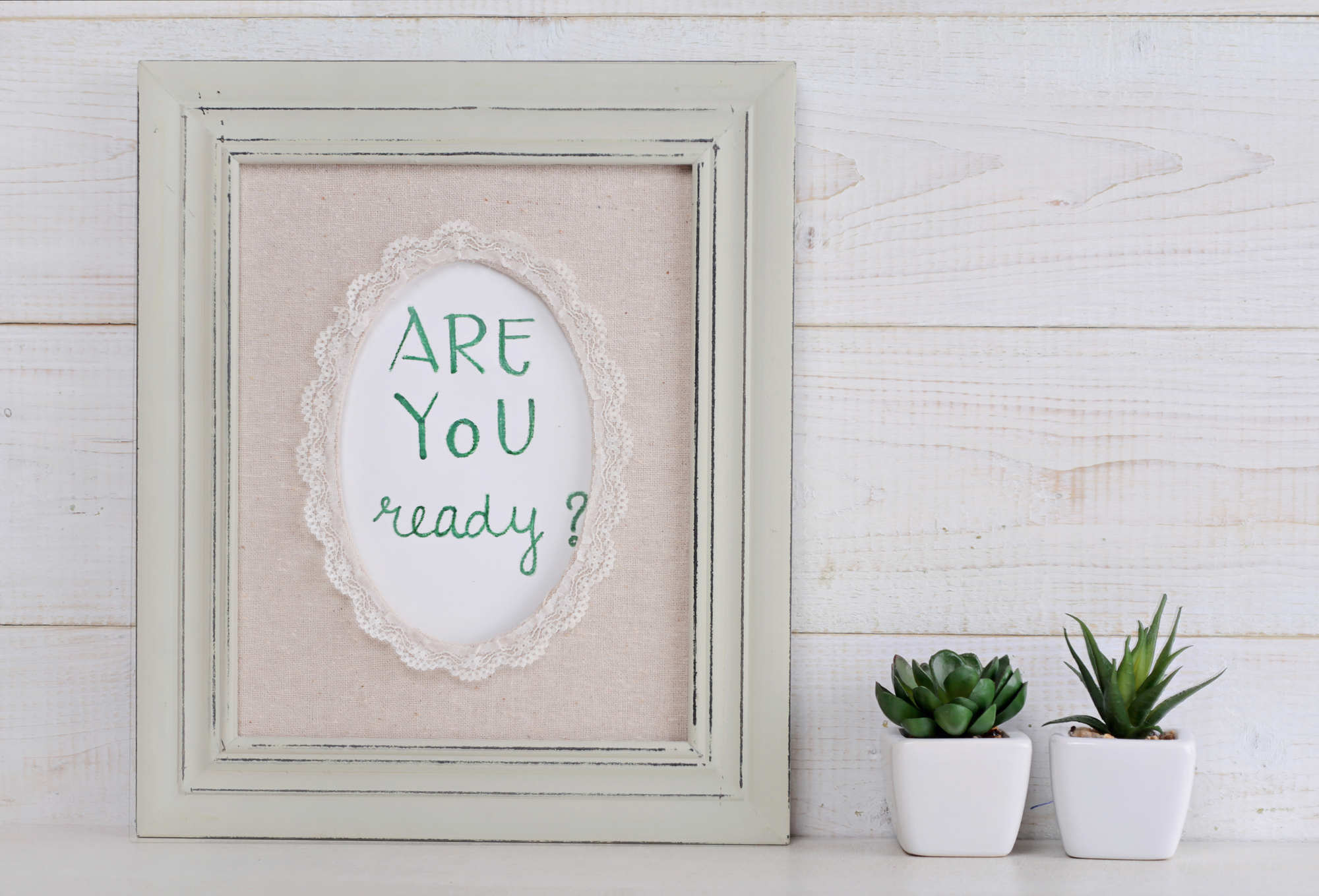 When I started in affiliate marketing 17 years ago, my kids were 2 and 4. I blogged about nap time and trips to the library and how to save money on diapers. I worked on my websites outside of my "real" job hours… on weekends and after the kids went to bed. I was constantly hustling to try to learn the industry and grow my business with new initiatives so I could be a full-time affiliate marketer and spend lots of time with my kids.
Fast forward to now. Last month my nest became empty when my younger daughter went to college. I haven't launched a new website or initiative in probably 10 years. I've grown complacent in updating and launching sites. I haven't even updated WordPress on most of them in so long that plugins are starting to break.
It's time for me to remember the hustle that I had 17 years ago and get back to it. At 46, I have plenty of career left ahead of me, and I am never short on new ideas. But I have to really get back in the game. If you are in the same boat as me (or even worried you are heading there), here are some things I have done and will be doing to kick myself back into gear.
Get Back to Education
Even though I've been in this business a long time, there is always something new to learn. This week I attended the PMA Virtual Conference and watched about 10 hours of videos and webinars about everything from influencer marketing to how to better use coupons on my site. Some of the videos weren't even targeted to me and yet I learned a lot from them. Just hearing what is new in the industry gave me ideas on what I should be doing and how I can quickly get my sites back up to speed…and maybe even out ahead again.
I'll be watching the rest of those conference videos but also doing a better job of attending some of the many webinars that I see agencies and networks putting out. They are often free or lost cost, especially compared to my continuing legal education fees!
Network for Growth
From the start of my business I had been attending Affiliate Summit every single year, twice a year. I was always busy–hitting the booths to find new partnerships and partying the nights away to make new friends. With COVID and the halt in conferences, I stopped growing my network and to some extent even stopped nurturing my current network. 
It's a little harder now without going to conferences, but I do make the most of the PMA for "meeting" new people. And I keep the Affiliate Slackers group open on my computer at all times to toss out things I find and ask questions of others. I don't know when I will get back to going to conferences, but I am going to do a better job of networking electronically.
Find and Use Data
It's easy to keep doing the same things over and over again, even if they aren't working. But sometimes you don't even realize they aren't working until you measure them. There is SO much data in our industry–from Google Analytics reports that measure our site traffic to Facebook engagement data that show us how our social media is doing to network clicks and conversions that show us how much money we are making.
Sometimes we need to step back and see if what we are doing is actually benefiting us. Is anyone clicking through our Twitter links? Is anyone reading the emails we spend so much time writing? Use the data that is available to you and be honest about whether you are doing something because it is easy or because it is profitable. 
Be Okay with Quitting
Revamping your business isn't just about starting new things. It can also be about ending old things. It's okay if you have a website that hasn't performed in years and you decide not to renew the domain name. If you are doing contract work that you don't like and it is holding you back from spending time doing what you DO like, maybe it's time to let it go.
Once upon a time, I had to make the leap from a terrific full-time work-at-home job with benefits and pension to focus full-time on my affiliate career. It was scary to quit, but it was what I needed to give me the bandwidth (and motivation) to truly move forward. It might be time to sell a part (or all) of your business. Or just give up on a project that never became what you hoped it would be. Quitting doesn't mean moving backward.
Create Accountability
Sometimes when you work for yourself, you have to put something out into the world in some way to hold yourself accountable. Whether that's a Mastermind group or a business partner or….. a blog post announcing things to everyone you know. Let people know where you are on your journey and ask them to check back in with you every once in awhile to see how things are going (hint, hint). 
Are any of you in a life change or a COVID dip or just an overall slump? What are you doing to move forward from it?