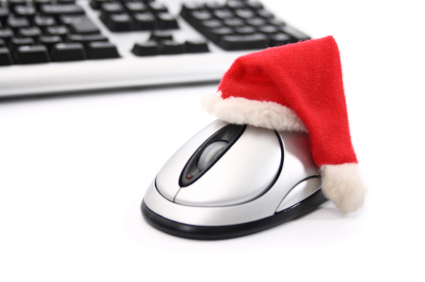 Once again I am starting to see talk about "Free Shipping Day." "When is Free Shipping Day?" "What is Free Shipping Day?" We went through this last year, but I guess we'll have to talk about it again this year.
Free Shipping Day is a marketing ploy. It's pretty much like Cyber Monday and Green Monday, but with worse results. At least if something goes wrong with your order early in December you still have time to get it fixed in time for Christmas. That may not be the case if you wait until the elusive Free Shipping Day, which incidentally is supposed to be December 17 again this year (from what I am reading).
Here are, in a nutshell, the reasons that I do not like Free Shipping Day.
Most of the applicable merchants do free shipping year round.  At Sunshine Rewards alone we have hundreds of free shipping deals. Other coupon sites have even more than that. Take a look at the companies that are already offering free shipping of some kind. Which other ones could you be waiting for? Almost every company that I have seen that is participating in Free Shipping Day so far already has free shipping offers up now or in the next week.
Assuming that the store you are wanting to order from will still be shipping Christmas gifts by the 17th, do you want to a) take the chance that the items you want will be sold out, or b) take the chance that UPS or Fed Ex will be even a day late in getting them to you and your gifts will not arrive by Christmas? Is it worth the risk?
Free shipping usually comes with restrictions. A free shipping coupon won't do you any good if it only applies to a minimum order and you won't be placing that minimum order.  Or the items that you want are not a part of the special promotion. You would have been better off with a percent or dollar off coupon that applied to your minimum purchase.
Every year we hear about a new online day that is supposed to be the best deal day of the year– Black Friday, Cyber Monday, Green Monday, Free Shipping Day. Realistically, there are good deals from Thanksgiving through the end of the year. Do your homework and scope out coupon sites, cash back shopping sites, etc. rather than getting caught up in when everyone says you should be shopping. And don't wait until the last minute unless you like taking risks with your gifts.