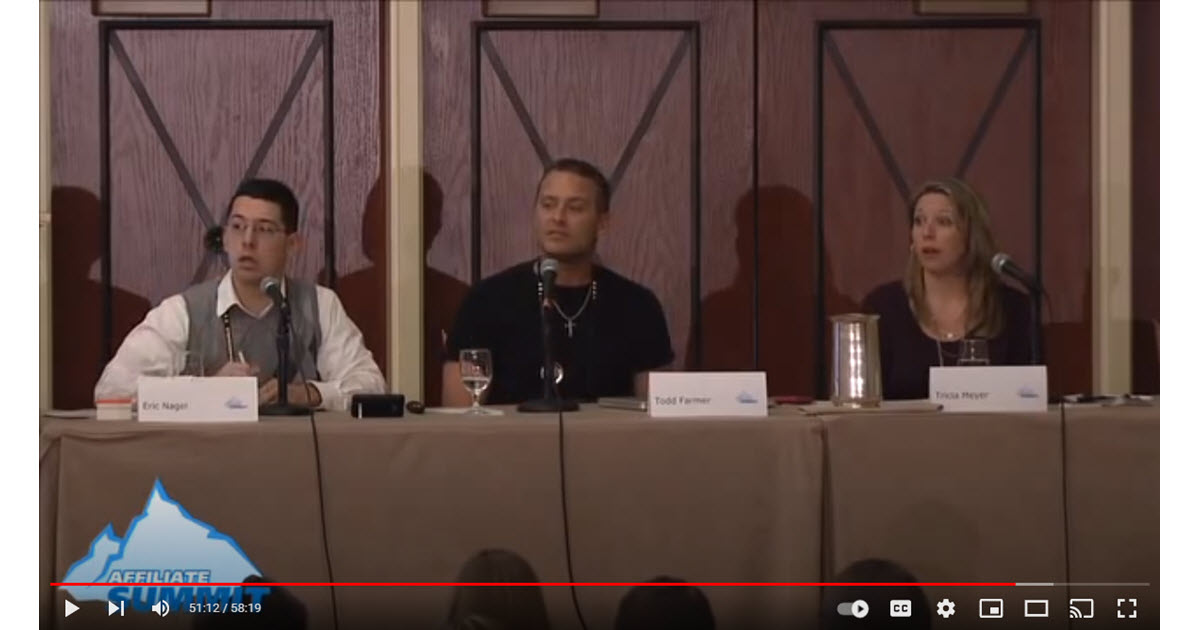 Over a decade ago, I reached out to someone I had met at Affiliate Summit, asking if he would be interested in a Mastermind Group. He approached another Affiliate Summit attendee that we were both a little acquainted with but not exactly friends with. Little did we know the friendship that was about to be formed as well as the ways that it would change all of our businesses. 
The Mastermind Group
We started meeting as a Mastermind Group every Friday afternoon in 2011. At Affiliate Summit West 2012, we gave a presentation entitled Mastermind Groups Exposed: Success in Affiliate Marketing. Watching that video back today, I realize just how lucky I was to be with those two. Near the end of the session, someone in the audience asked if we had considered any joint ventures. We responded that just before the panel started, an OPM approached us with a client that he thought we could promote. Those little bitty seeds turned into The Wine Club Group. 
Side note: Just about everything we said in that video from 10 years ago is still relevant to affiliate marketers today. Except now we use Zoom or Google Meet instead of Skype. Not much in affiliate marketing stands the test of time for a decade. But if you are interested in how to start a Mastermind Group, it's still a great video. You can also find the presentation itself on Slideshare.  Even if you don't start a full-on Mastermind Group, I would encourage you to join some Facebook Groups or Slack channels that do something similar where you can bounce things off of other affiliate marketers that you trust.
The Site
The site we ended up creating together was Wine Club Reviews and Ratings, later redirected to Wine Club Group (after Google stopped preferring long-tail keyword domains and we decided branding was more important). The premise was that we would review wine clubs but do so authentically. We'd take our own pictures, create our own content, and post our own videos of each club. We started with just the one merchant that the OPM recommended to us but over time started adding others.
We dabbled in wine-related content like wine bottle holders and recipes with wine in them. But we kept coming back to the idea that we needed to keep it simple and review the CLUBS. We even tried a beer review site using the same premise and template, but it just didn't have the legs that the wine had. (that's a play on words those of you who don't drink red wine) Once we even did a Facebook live event where we each drank wine and ate Turkey Dinner Candy Corn for hours. That is definitely a night none of us will ever forget.
We divided up the work based on our strengths. This was a direct result of our time as a Mastermind Group because we had learned so much about what each other could do. I focus on content and social media whereas Todd and Eric do most of the technical work, including WordPress, database, etc. We each jump in with reviews, photos, and videos where it makes sense.
The site served us well for many years. Some months we would hardly touch it all. Other months we would be frantically updating plugins, adding new clubs, and writing gift guides. The site has turned a profit every month since we created it. Sometimes we would see traffic spikes and work together to take advantage of them (like when we were the first medium to create a Girl Scout Cookies and Wine Pairing guide). We knew we needed to give the site a major overhaul but then the pandemic hit and everyone was buying wine online and we didn't want to break a profitable site. 
The Relaunch
Now that shopping habits are returning to normal, we knew that we needed to redo the site from the ground up. As each of us is much busier now with other jobs and projects, we ended up outsourcing a lot of the template redesign. However, Todd and Eric did most of the work on the database, the plugins, and the redirects.
Although everything isn't perfect, we know enough not to mess with much more before Google has a chance to re-index everything before Black Friday. The site operates better on mobile, which is a much bigger concern than it was when we initially built it. We learned through watching our analytics over the years which pages need immediate attention and which can be dealt with over time.
So I present to you our new site for Wine Club Group!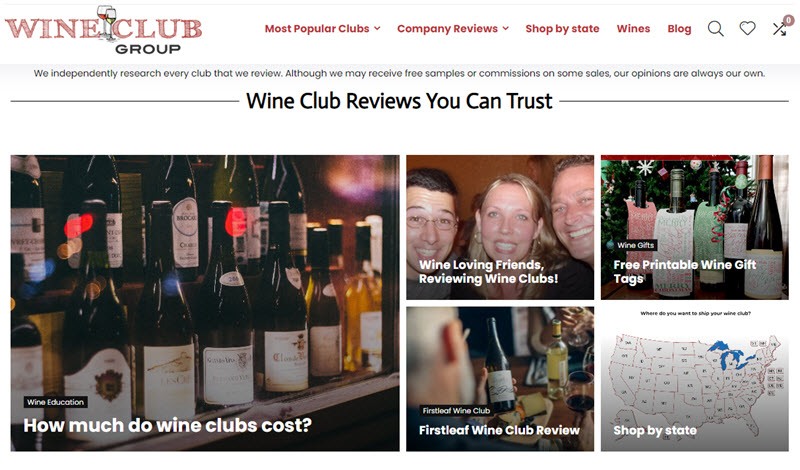 Along with that, I would like to thank the two best business partners a girl could ask for– Eric Nagel and Todd Farmer. They have truly been the wind beneath my wings in many ways for over a decade. (for you young folks, that's an old sappy song) They've taught me so much about affiliate marketing but have also been the most incredible friends.
What's Next?
Although we don't meet as a Mastermind Group every week anymore, we now keep in touch daily in a Slack Channel and meet every other week via Zoom to talk about either the site or whatever life has brought us. We still do many of the things we did when meeting weekly as a Mastermind–give each other advice, share each other's content, brainstorm together, etc. I don't know what the next decade will bring for us in terms of affiliate marketing, but I can only hope it will be a continued friendship!
Do you have a group of trusted affiliate friends that you can go to for help and you know they will support all of your endeavors? How do you cultivate those relationships? What have you gained from them?