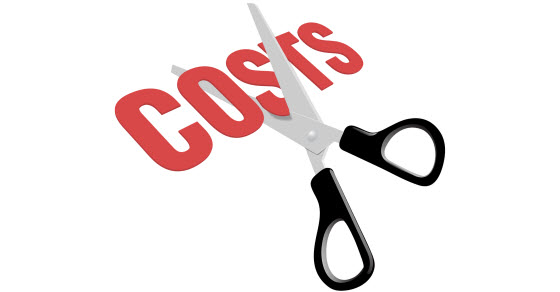 In the last couple of days 2 different big brand merchants have announced that they are setting their program terms to 0% commission. Leapfrog is turning off their entire program so the 0% is a stop gap until people have time to remove their links. However, The Children's Place is simply "out of budget" for the time being and promises to return affiliates to the regular rates hopefully in April. ToysRUs and BabiesRUs recently also "ran out of budget." It happens!
What's an affiliate to do when they get a notice like this?
First, I hope that you are already using link redirects. I've mentioned them so many times before and this is a perfect time to be using them. I use Pretty Link on my blogs and an internal script on Sunshine Rewards. By changing one link on the back end, I can change the links across my whole site to redirect them somewhere else. It's a lifesaver in case where a merchant changes networks but can also be used in times like this.
But should you redirect your links?
For a site like SR, I will absolutely turn off a merchant completely because I am not going to send them free coupon/cash back traffic. And I can easily just deactivate the merchant on my site through my administration panel so that their page disappears. That's pretty much the best solution with sites like that.
What about blogs?
This gets tricky. If you wrote a purely promotional post about a sale at The Children's Place and you leave your links active, you will be sending them traffic and they will not be paying for it anymore. What a boon for them! And a bust for you. From a financial standpoint, it's dumb to let them have the free traffic.
But you've got your audience to think about. What happens when your reader click on your link and it takes them to a dead page or a merchant they didn't expect? You might lose credibility. In that case, you are better off leaving the links as is. And of course the merchant knows that and is hoping for that. If the merchant closes the program completely like Leapfrog, you may just want to put in a direct link to their site. If the program is going to be at 0% for an indefinite amount of time, you can just leave the affiliate link.
If you have a page of niche product recommendations that you can remake easily (for example just taking them out of your PopShops search results or creating a new Make a Page quickly with ShareASale merchants), you can keep your content but recommend other products. That's the best-case scenario for a page like that, even if it does mean some extra work on your part. Just change any mentions of the merchant entirely and pick products from a different merchant.
Which Is the Best Option?
You know your audience better than anyone else (or at least you should). Depending on how much traffic you are getting to the posts versus how much money you make off of them versus what alternative merchants you can switch to, you at least have some options. As affiliates we HATE getting these types of notices, but it's just part of the business and we have to figure out how to roll with it for our particular sites. It hurts worst when it is a brand that is hard to replace (like Children's Place) because you can't get the same items anywhere else (unlike Leapfrog).
What do you do when a merchant sets your commission to 0%? Will you trust them again later and eventually put their links back up? Or will you refuse to work with them again even if they reset them?